The Handleshh Silent Basketball perfect to work on your handles without making any noise at all. Perfect to use in houses and apartments. This ball dribbles great on carpet, hardwood, or any surface! 
Soft & Quiet (no sound)
No need to inflate 
Dribble anytime and anywhere
Works on hardwood, carpet, and any surface!
Normal men's basketball size
Weighs 300 grams
Features:  
SUPER BOUNCY BALLS: are solid with a smooth icy texture and bounce well on all different types of surfaces
SIZE: These brightly colored bouncy balls are not tiny like other bouncy balls. Because they are nice & big they bounce really well, higher than other balls. They can bounce pretty far if you're not watching! Kids will enjoy hours of fun playing with them.
HIGH QUALITY & FUN: Made of high quality materials these rubber balls for kids have consistent roundness, density, bounce height, and assembly quality. They will not split easy and offer you the greatest value.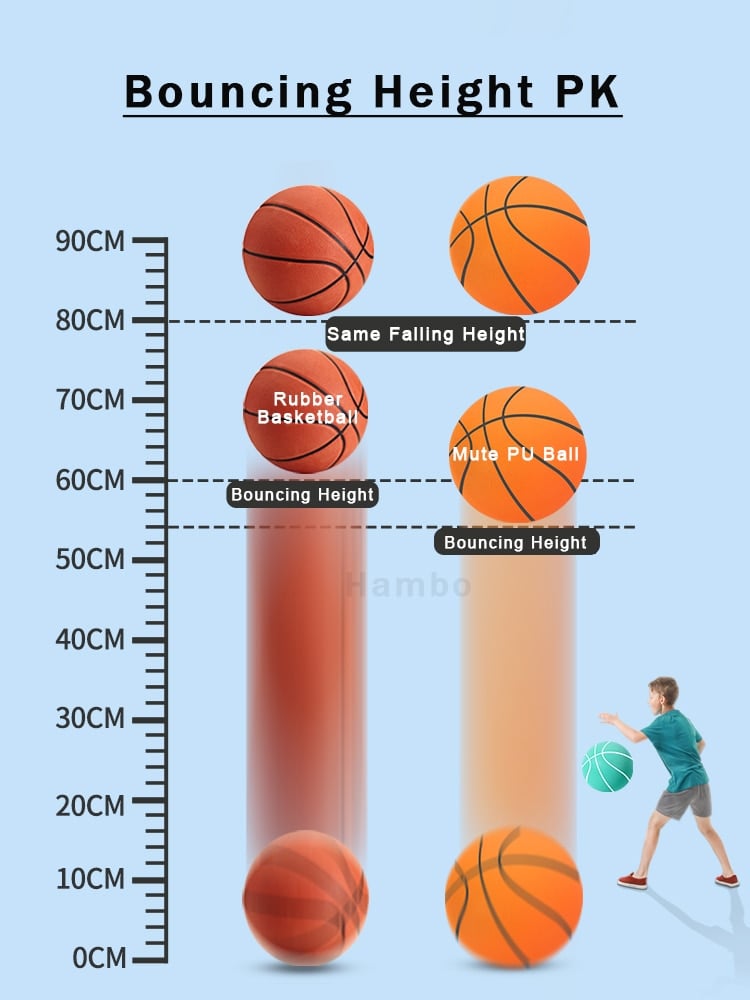 MATERIAL: Our silent basketball is made of high-quality PU Foam, which is comfortable in your hands, very elastic, super soft, bouncy, and easy to grip. This ball is a bit lighter than a normal regulation basketball and not the same weight. This way your furniture remains intact while practicing!
Package List: 
1*bouncing ball + 1pc free gift mesh bag