Embrace the boho chic vibe with our stunning new TankLacy. The meticulously crafted cut-out lace detail on the neck sets this top apart and guarantees to turn heads wherever you go.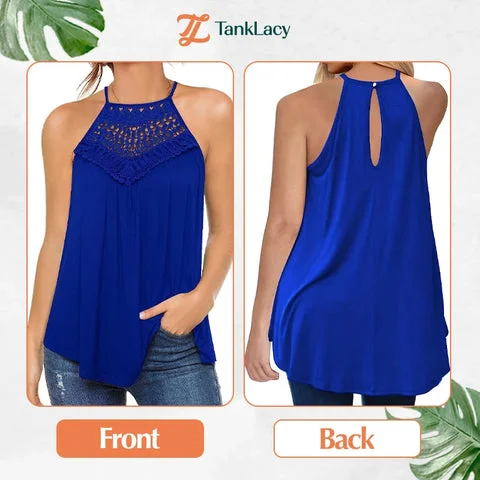 This tank top is not just about style, it's also about comfort. It's made from super lightweight materials that feel incredibly soft against your skin. Perfect for those hot summer days or layered under a cardigan for cooler evenings.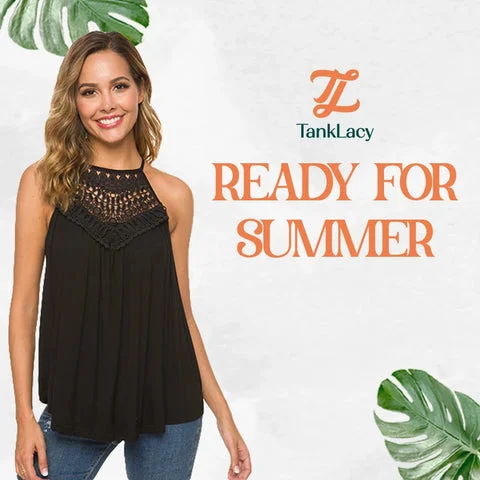 This isn't your average tank top. Its flowy design not only enhances all body shapes but also allows for maximum movement. You won't just look good; you'll feel amazing too. Perfect for casual outings, beach trips, or a simple day at home.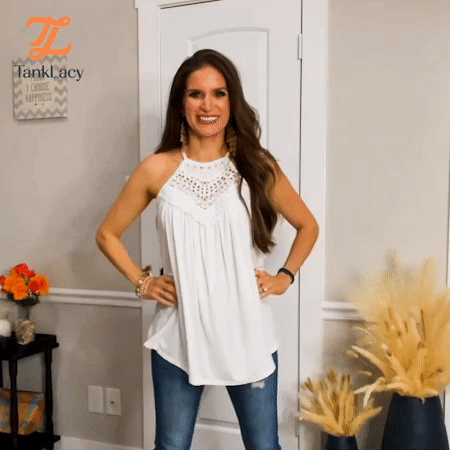 Don't miss out on this unique blend of style, comfort, and versatility. Find your perfect fit here.