Drift or Drag?
Two sets of tires allow for maximum performance when hitting those top speed drag races, or big angle drifting. The quick and easy tire change can be done with a screwdriver in a matter of seconds.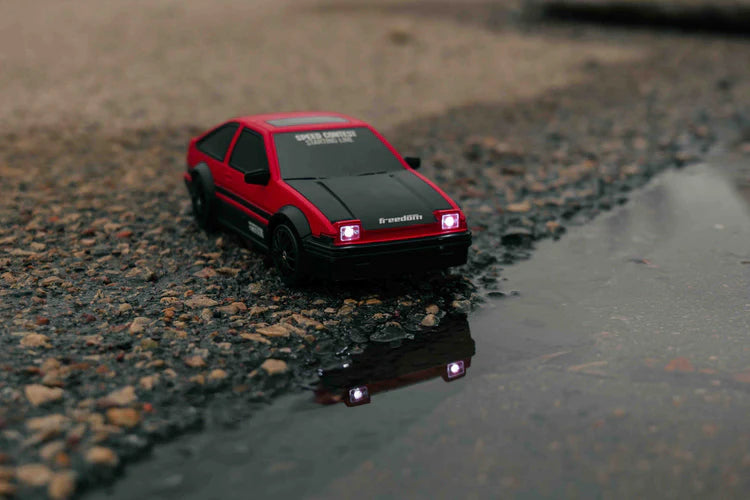 4WD Drivetrain
The strong motor putting its power down on all four wheels allows the car to slide around corners in easy and controllable drifts. This also allows for quick launches and up to 10 mph speeds in the drag race mode.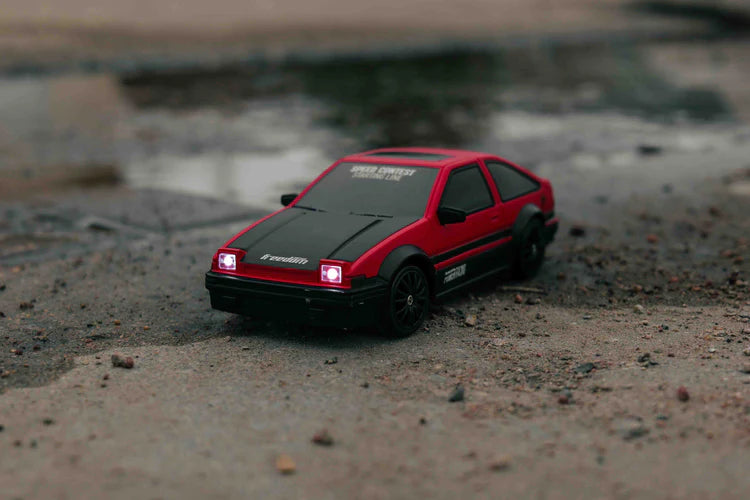 Drift In Tandem
The 2.4Ghz remote pairs automatically and instantaneously to the cars, giving you a snappy and responsive connection to your car. The remotes support up to 4 channels so you can drift in tandem with other cars.