Introducing our Sturdy and Flexible Drip-Catcher Mat - Keeping Countertops Dry!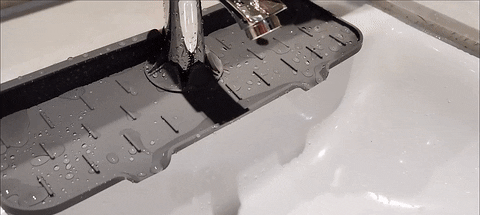 Designed for Efficient Draining: Collects water and directs it into the sink, reducing cleanup time and keeping the back of your faucet dry and clean.
Practical Design: The mat features a built-in faucet-shaped edge that allows water to flow back into the sink. It provides a convenient surface for placing glasses, sponges, cups, and other items to drip dry.
Easy to Use: The complex shape of the faucet is pre-cut, and the central hole's diameter can be adjusted to fit faucet tubes up to 2.5 inches. Installation is quick and hassle-free.
Versatile Use: Suitable for any location with a faucet, including bathroom sinks. Perfect for protecting and maintaining countertops.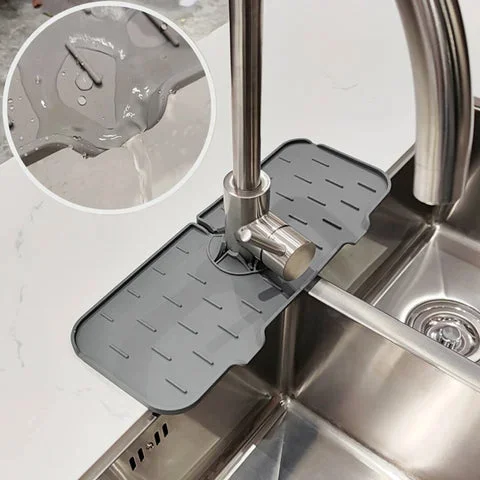 Specification:
Material:

Silicone
Color:

black, gray, orange

Size:

37*14*0.5cm/14.6*5.5*0.2in
Weight:

181g/0.4lb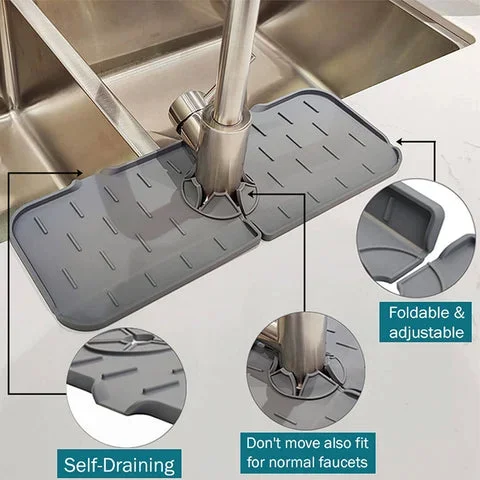 Keep your countertops dry and well-maintained with our Sturdy and Flexible Drip-Catcher Mat. Enjoy the convenience of efficient draining and a tidy workspace today!
Package includes:
1×Silicone Faucet Handle Drip Catcher Tray