Unlock Your Slimmer, Stylish Self: Elevate Your Wardrobe with Perfect Fit and Enhanced Confidence!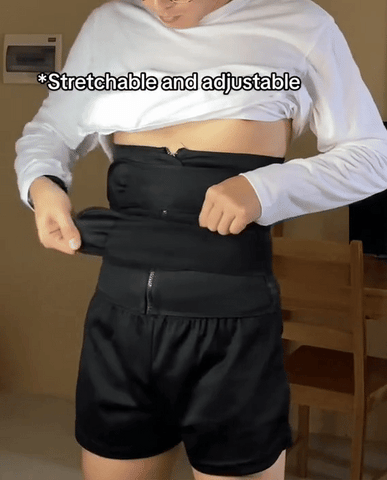 ---
BENEFITS:
Achieve a slimmer appearance instantly with our Tummy Wrap's targeted compression technology.
Personalize your level of compression in each section of your abdomen with three adjustable closures for optimal results.
Enjoy flexibility in sizing, allowing you to find the perfect fit and adapt to changes in your waistline.
Experience improved posture, better blood circulation, reduced muscle fatigue, and enhanced core support during workouts.
---
Get the prefect fit with our size chart.