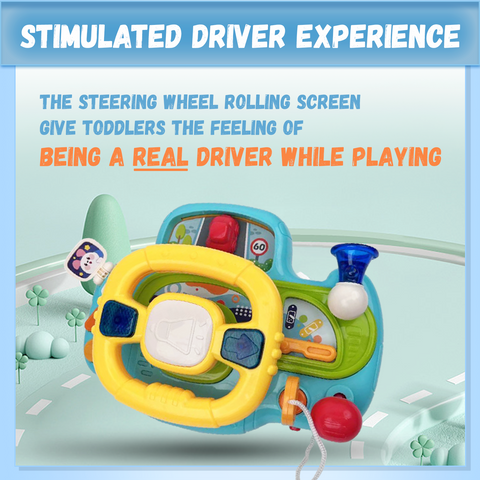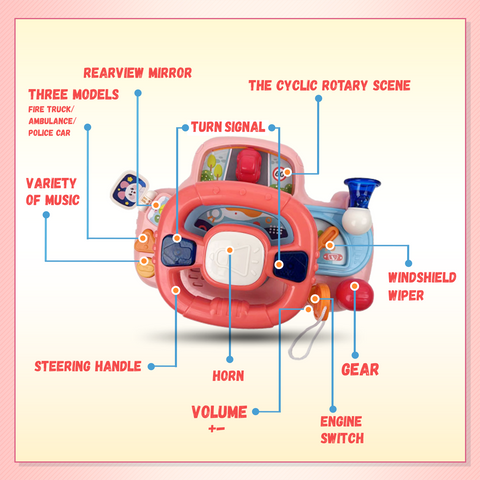 🚗Age🚗: 1-3 
No more boredom on the long journey
    Struggling with annoying distractions from backseat? No worries! These steering wheel toys for toddlers 1-3 are both fun and educational. Children can learn about different types of transportation and the basics of driving while playing.
Immersive driving simulation experience
    With realistic buttons and sounds, these steering wheel toys give toddlers the feeling of being a real driver. They can explore their imagination and have fun role-playing while developing their cognitive and motor skills.
    These steering wheel toys are lightweight and compact, making them easy to carry around and play with at home, in the car, or on-the-go. They are perfect for toddlers who love to play while traveling.