100% CUSTOMER SATISFACTION GUARANTEED: If you think the size is not suitable for you, or the quality is not good enough, please contact us, we will refund you no questions asked.
If you don't know the size of your underwear, you can order it by weight. You can also order it according to the size chart.👇
TELL ME -WHY GO LEAK PROOF?
It's simple; there isn't a better undie product on the market that gives you the kind of peace of mind our underwear can give.
✅Combat Smells.

Feel Fresh and odor-free throughout your period.
✅

Great Backup.

Perfect partner to your menstrual cup, tamponsor pads.
✅

Environmentally Friendly.

Mindfully help to save the planet and save yourself money.
✅

Stay Safe.

Not sure when your period will start? Be 100% dryand ready anytime.
✅

Prevent Leakage.

Whether you're managing incontinence or light bladder leaks (LBL).
✅

Live an Active Lifestyle.

Stay dry, confident, and stress-free during sports and workouts.
2023 Latest Design, quick absorbs and lock Liquids and keep your underwear dry, No odor all day long!

How does Leakproof Panties Work?
Our panties come with three layers of leak-proof protection material:
Close to skin:Comfortable Fabric Layer
Middle:Hygroscopic and Leakproof Layer
2023 Latest development of leak-proof materials, Quick absorbs 30 mL of liquid and lock them in, which is equivalent to 4-5 standard tampons or pads. And keep your panties dry at all the day!
Outermost Layer:Breathable Antibacterial Layer
Panties from odor-suppressing textile that keeps all your smells from spreading.24 hours strong antibacterial, close protection, away from itching
You don't need to worry about replacing your leak-proof panties because you can machine-wash them as many times as you want without losing their effectiveness.
UPGRADE WIDENED DESIGN
-Leakproof in all aspects

Seamless fabric that shapes the waist
The fabric is ultra comfortable and doesn't mark. It is ideal to use with any kind of clothing, even with fitter looks.
it has a high waist that in addition to not crolling, shapes the waist and values your curves.
The most user-friendly design
High elasticity not tight
Good resilience & comfortable
soft cuffs
The double-wire binding is more durable, soft and elastic, and will not strangle the skin.
Breathable Elastic
We add 8% spandex to 92% cotton fiber to make the fabric more flexible and always comfortable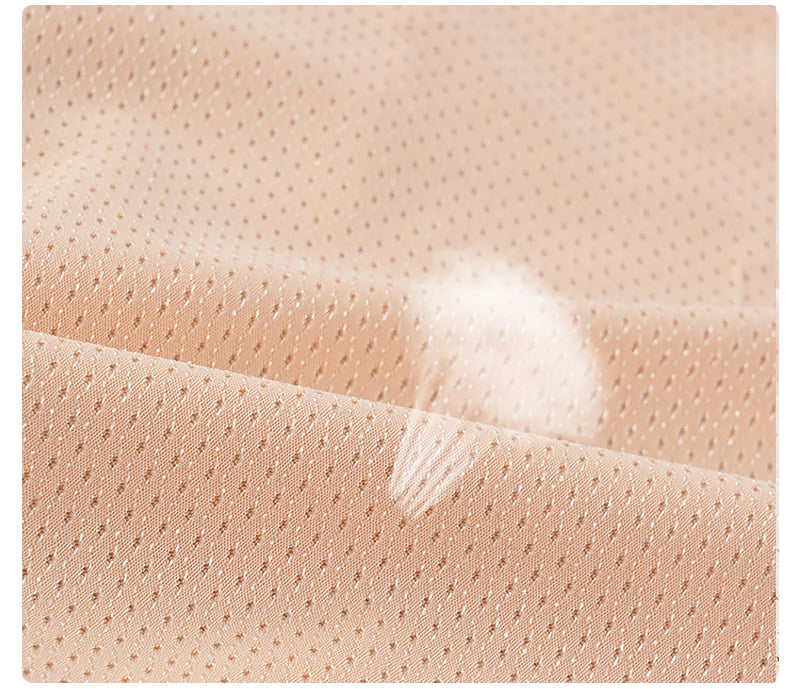 Plant printing and dyeing are healthier
Skin-friendly, soft and multi-color optional
SAVE THE PLANET. SAVE MONEY TOO.
Pads and tampons and applicators are the 5th most common plastic found floating in our oceans -

that's so deadly

for marine life. Most women will use as many as 11,000 disposable menstrual pads and tampons in their lifetime! Over 12 billion tampons and pads are thrown out, 90% of those are made from plastic that cannot be broken down.

It takes roughly 600 years for a tampon or pad to degrade in a landfill.
Our leakproof underwear

lasts an average of 3 years

which means you're personally eliminating thousands of unnecessarily tossed pads or tampons. Best part?

You're saving a bundle of money not buying all those indestructible pads or tampons.
100% Private Shipping
We will keep the package private to protect your privacy 100%, in a sense, only you know what you have purchased