SURPRISE HER WITH A UNIQUE AND MEANINGFUL GIFT.
A GIFT THAT WILL ALWAYS REMIND HER HOW SPECIAL SHE IS TO YOU
This is truly one of our most spectacular gifts. When closed, the box is sophisticated, elegantly packaged with ribbon and bow. But there's a surprise waiting inside — a classic one. Untie the bow, open the box to reveal a single, XL breathtakingly fully bloomed Red Preserved Rose that lasts up to 3 years.
The box doubles as storage for our exquisite Rainbow Crystal Love Heart Necklace.

PERFECT GIFT FOR ALL OCCASIONS
This lovely necklace makes a perfect gift for all occasions. It'll make an exquisite gift for your wife or girlfriend on your anniversary, for your mom or mother-in-law on Mother's day, or for your lady friends and relatives on their birthday or Christmas day.
MADE WITH 100% NATURAL ROSE
A fresh-cut rose will only look good for a few days before it withers and dies; our Forever Blossom Preserved Rose, however, will last up to 3 years.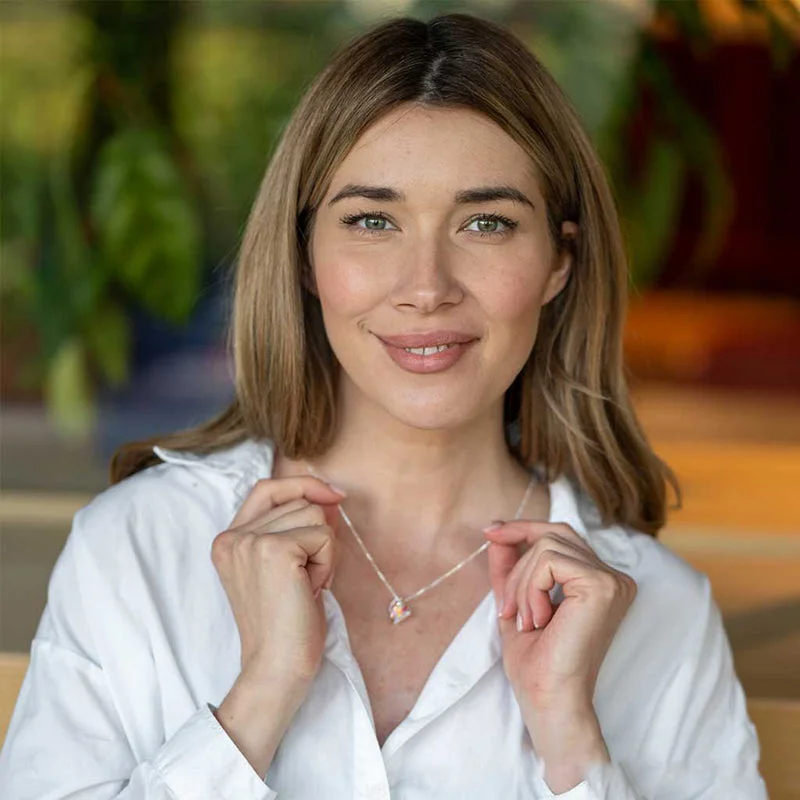 Product Specifications:
Rose Jewelry Box:
Package includes: Rose Jewelry Box and Necklace
Material: Plexiglass, composite wood/paper, preserved rose flower
Box Size: 4 * 3.8 * 4.4 inches
Weight: 1lb
Color: Tiffany Blue with, clear plexiglass, Red Preserved Rose
Rose Flower Size: 3 inches
Rainbow Crystal Love Heart Necklace:
Pendant size: 0.9 x 0.5 inches
Chain Length: 16 + 2 inches extension.
Material: Alloy Gold Plated + Crystal + Zirconia