NEVER FORGET IMPORTANT DATES ANYMORE BY STAYING PERFECTLY ORGANIZED
Say goodbye to disorganized chaos and hello to the ultimate solution!
MemoMate is not just a calendar – it's your personal organization wizard that's reusable and supports writing with any whiteboard marker!
Stick it to your fridge, and let it transform your and your family's daily lives, so you never lose track of your schedule!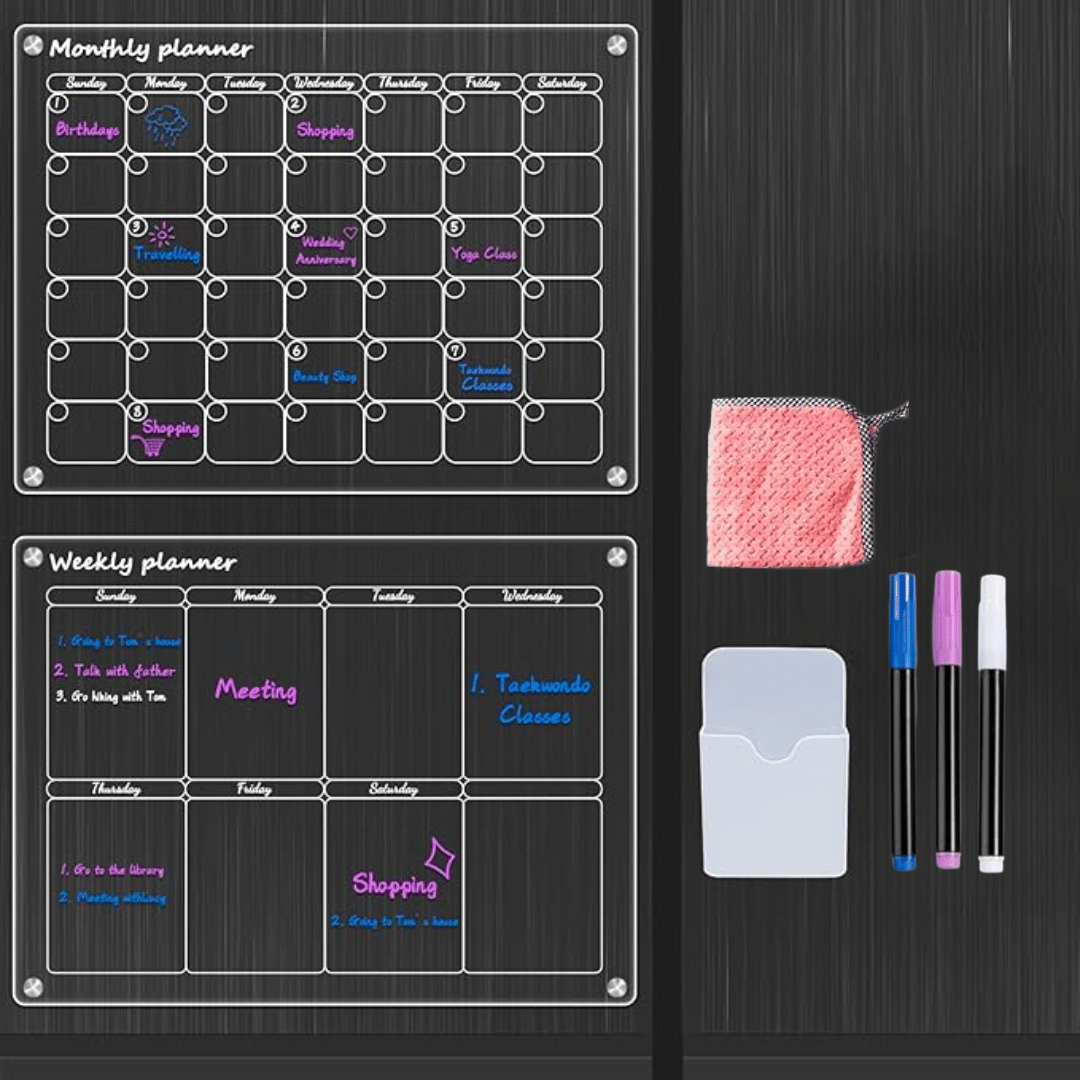 WRITE, WIPE, REPEAT
No need for messy post-it notes or cluttered planners!
MemoMate comes with a set of special markers that write smoothly and wipe away cleanly in seconds, so your calendar is always fresh and ready for new plans.
Everyone in your family can jot down their commitments, making it easy to coordinate schedules and make sure nobody misses out on important events.
With its sleek design and ample space, you'll have all the room you need to plan your month, week, or day, effortlessly.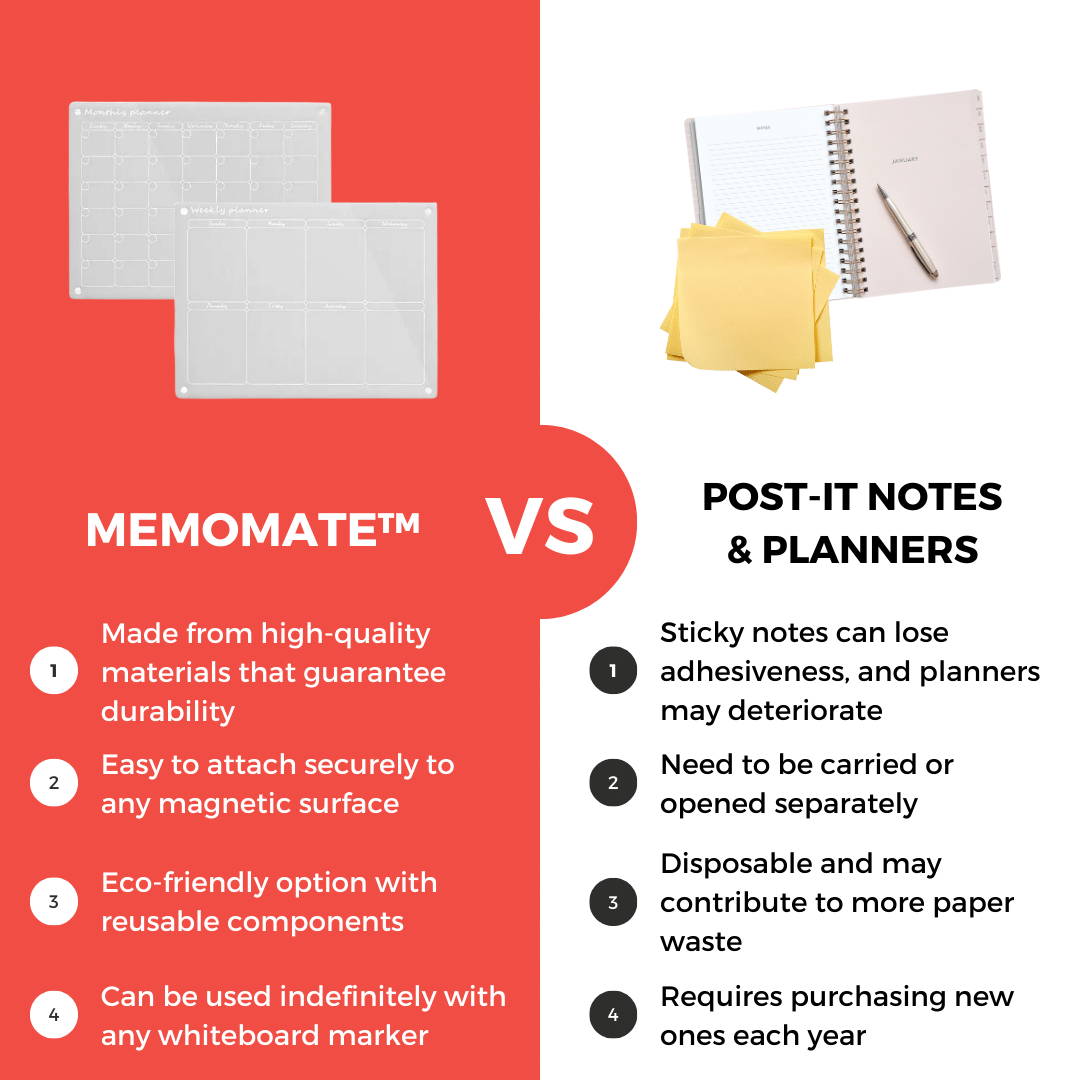 UNIVERSAL FIT FOR ANY MAGNETIC SURFACE
Its strong backing including 4 strong magnets ensures a secure hold on any magnetic surface, so you always have your appointments securely saved.
The high-quality materials guarantee durability, ensuring that MemoMate will be your trusty companion for years to come.
And the best part is: Because of the strong grip there's no installation required.