⭐No Christmas tree would be complete without some little festive felines getting into mischief in its branches!⭐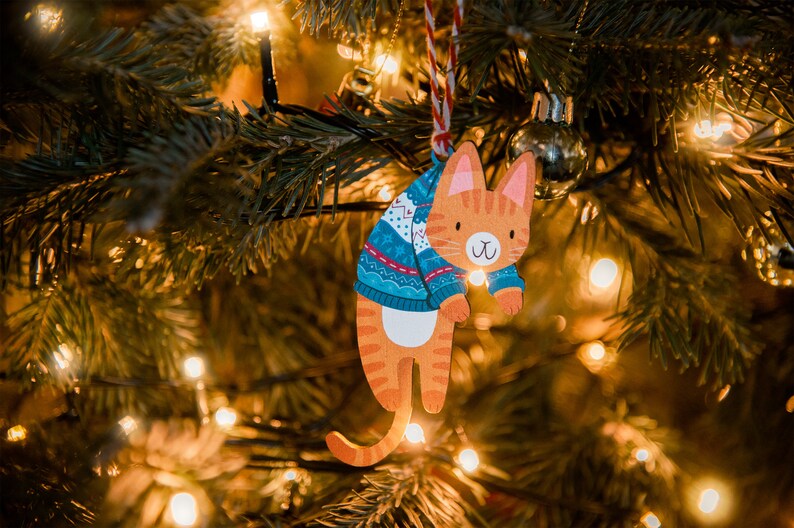 These five little cats are ready to bring some festive cheer to your home. Each one has been hand designed and hangs from a piece of bakers twine, that makes it looks as if they are being lifted up by their christmas jumpers :) Pick the one that looks most like your own cat.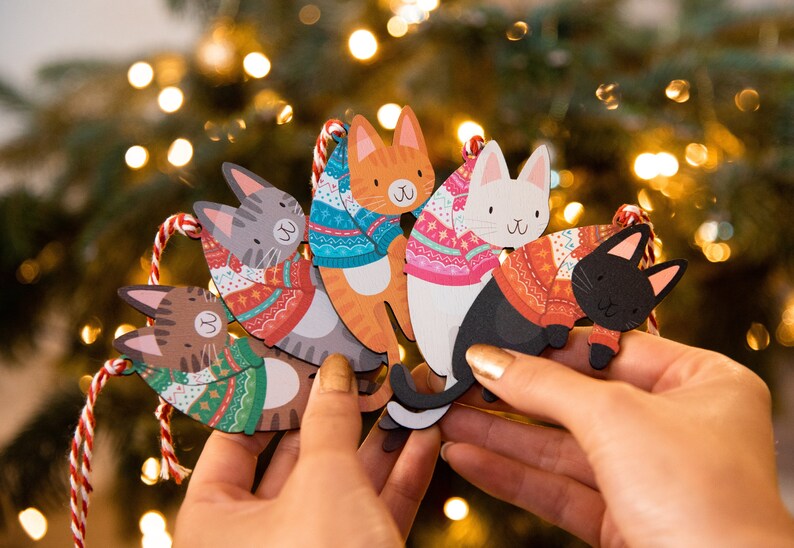 These little guys are inspired by the first litter of kittens that I ever looked after, who were constantly getting themselves into all sorts of mischief. It seemed like any time spent with them was just forever removing them from various places, including a christmas tree that four of them once managed to get into at the same time 
Made from sustainably sourced 4mm walnut wood, and strung with red and white baker's twine, these little cats would be the perfect addition to your Christmas tree, twig or shrub!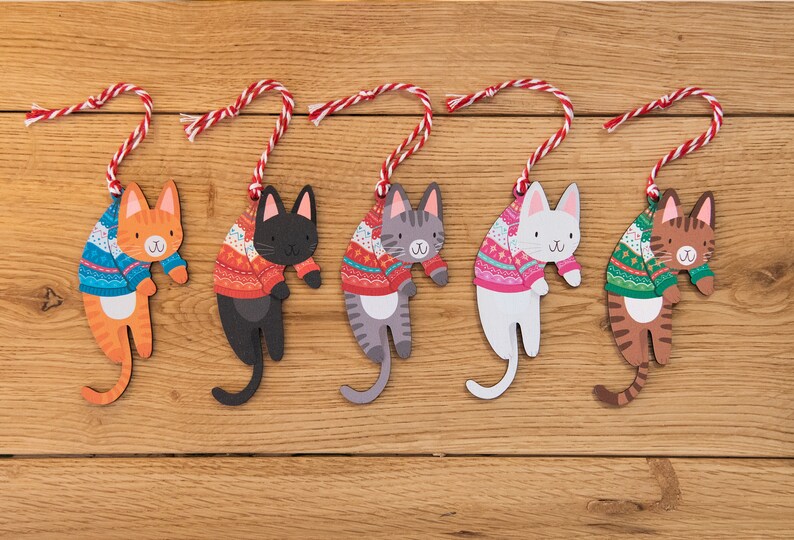 Shipped out in totally recyclable packaging, these little dudes are the perfect way to add a little more festive magic to your home!

These little cats would be perfect for anyone who is obsessed with all things Christmas!