Freddy Krueger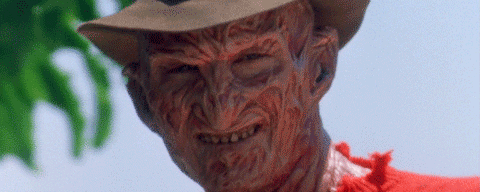 Freddy Brandnarbige mask for horror movie fans to feel like a famous teen slasher is our silicone mask Freddy the absolute highlight, decorate the countless burn scars with lifelike mask you are in itself a disturbing sight.But the genial mask technique, developed for the film industry, which unites a comfortable fit and a very good transfer of the facial expressions.In the carefully elaborated full head mask a special fabric is embedded, which makes them extremely robust against cracks.The film mask is modeled to detail and hand painted elaborately to come as close as possible to the original.So you can sneak into the dreams of teenagers and thy mischief you.The face mask is a highlight of any collection of masks and absolutely amazing for Halloween.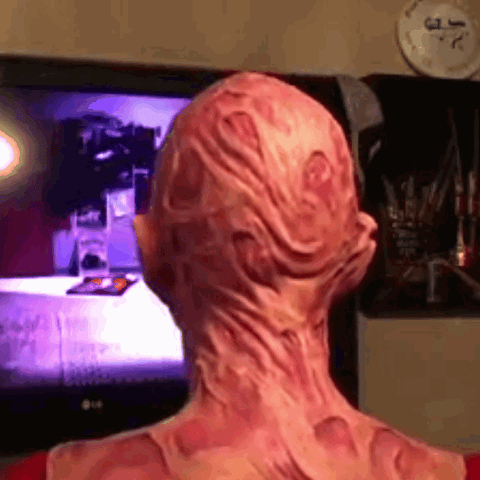 Evil Headwear Fans: — You need Freddy Krueger . It is realistic looking and scary enough that many small kids are afraid to come near, accurate enough for adult fans to ask for a picture with the cosplayer.
Environmental Friendly Natural Latex: Selected natural and safe rubber latex, nice stretch, waterproof insulation, lightweight, portable red demon headwear.
Lifelike &Detail Full Latex Headwear: Are you still wear an old headwear or makeup on Halloween holiday, Carnival, Costume parties, tag party? NO. Just take on our realistic game headwear, you are evil now! Great detail in the colors and also the horns that come out of the top of the head.
Almost Fit Adult Sizer Red Demon Costume: roomy enough to wear on/off. The eye holes and breathing holes are placed and sized fine. Thanks to personal required, please trimmed them off a bit if you want better visibility or become more breathable.
QUICK NOTE:
Firstly, open the package with some odor, take it easy, Thanks to made of natural latex, it is normal to smell from rubber latex.
Please let air the headwear out under the ventilative place for few days before you wear.
Product packaging: