Suitable for the kitchen,Portable and practical

Wake up every morning in a hurry, too late to make breakfast? Using this edible silicone drain egg cooker, you can make homemade poached eggs in a matter of minutes! Easily make delicious, healthy and nutritious breakfast for you and your children.

FEATURES

Environmentally friendly:

 The egg cooker is very environmentally friendly and you can use it many times.
Portable: The egg cooker is very light and fine. If you go on a trip or go to work, you can bring that with you.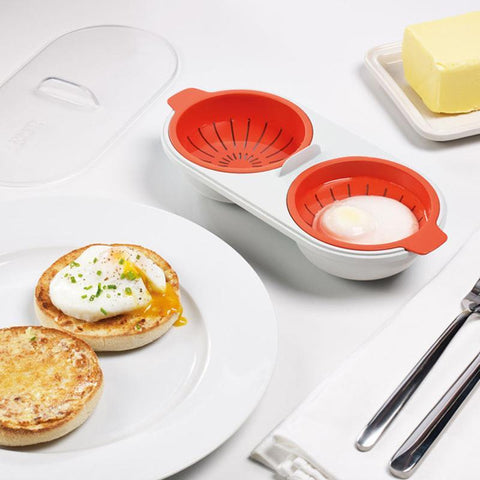 Easy to use:Fill the pockets with water (make sure the water is above the hollow section to prevent nutrient loss), add eggs in them, put them in the microwave for 2-3 minutes depending on the yolk hardness you need, filter the excess water, and take out the prepared eggs.
Healthy: The material is very healthy und has no harm to human health.
SPECIFICATIONS:
Weight: 168G
Size: 24CM* 11CM* 6CM
Material: Food plastic
Packet: 1* Portable egg cooker for microwave