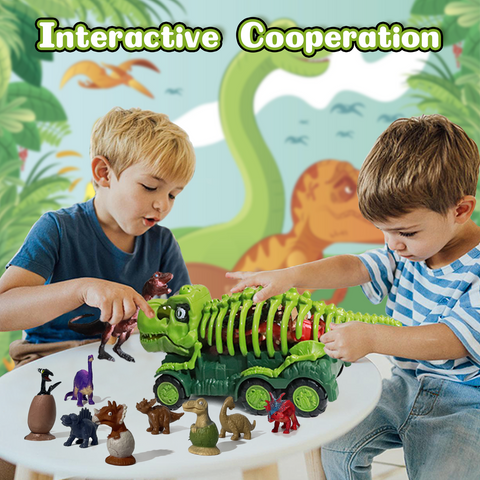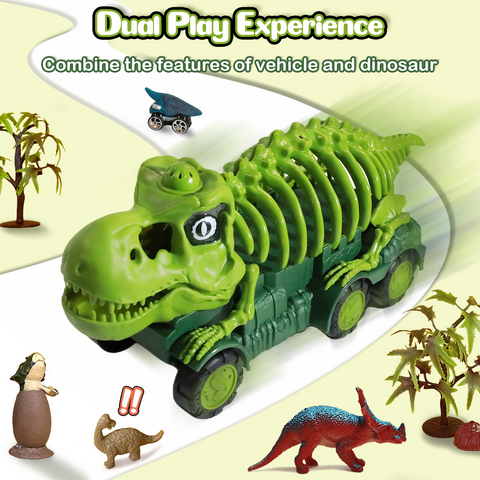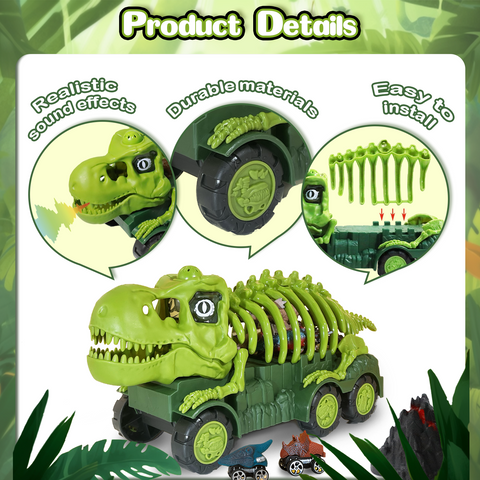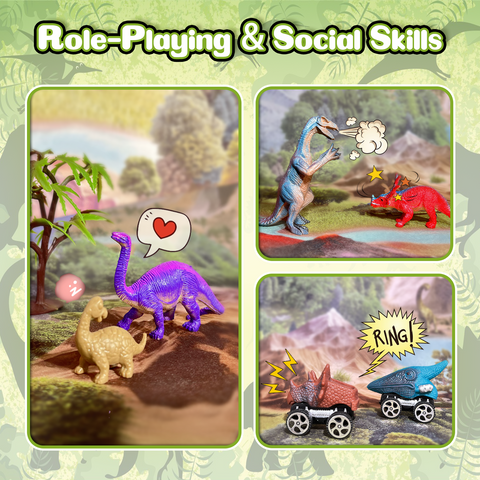 🦖Age🦖: 3-5
👑Measures Approx👑: 2 trees, 4 medium Tyrannosaurus dinosaurs, 4 mini dinosaurs, 8 dino figures, dinosaur eggs, activity play mat
 The dinosaur truck toy set is perfect for kids aged 3 to 5 years. It offers hours of imaginative play, and kids can let their imaginations run wild while exploring a prehistoric world.
Dino enthusiasts' essential must-have
 The dinosaur truck toy set comes with 2 trees, 4 medium Tyrannosaurus dinosaurs, and 4 mini others, capture Jurassic dinosaur, dinosaur eggs, activity play mat, 8 dino figures, and a monstrous dinosaur truck toy. It is perfect to stimulate children's interest in exploring the world of dinosaurs.