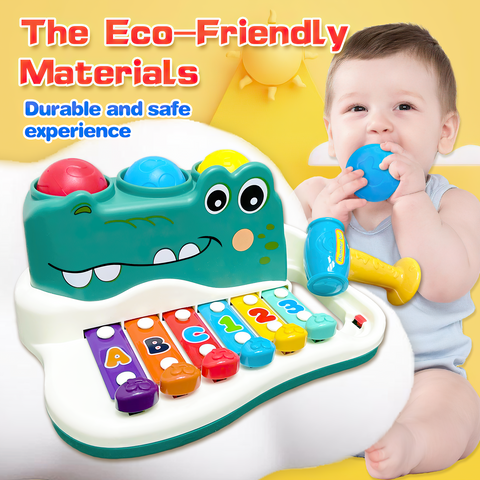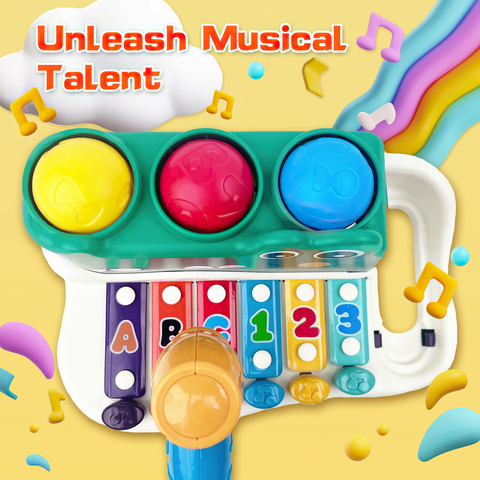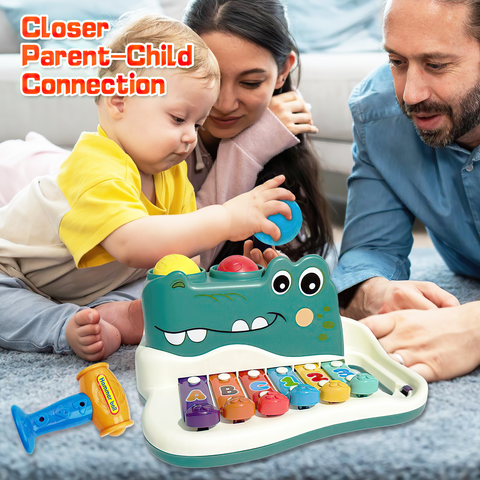 🦖Age🦖: babies aged 12-18 months
   🔨Main Fabric🔨: Made with eco-friendly materials 
These baby toys double as musical instruments with a xylophone attached. Early music education helps in brain development and aids in cognitive and emotional growth. The sound of the xylophone can help soothe and calm babies.
The toys are made with durable, shatterproof materials, ensuring they can withstand rough play and last a long time. Hibility also offers a worry-free after-sale service to ensure customer satisfaction.
By playing with these toys with their children, parents can improve their parent-child relationship. The interactive nature of the toys also promotes bonding and communication between parents and their babies.