Unlike other bread cutter for kids, our sandwich sealer and decruster is made of food grade 430 stainless steel with comfort PP grip and smooth cut edge to protect hands from harm, easy to cut and demold, no rust, no crack, more durable and reusable to use. Upgraded sandwich sealer features a serrated design to tightly seal the fillings and prevent them from leaking.
Sandwich cutter and sealer set has rich and lovely shapes and bright colors, which strongly attracts kids interest in DIY food, allows them to participate, enhances parent-child interaction, improves kid's recognition of shapes and colors, and can also cultivate children's hands-on and creative ability.
Sandwich shapes cutters for kids are simple to operate and works really well, will put the fillings into the two layers of bread, which just press gently, cut and seal in one step, and you can get the pattern you want.
Sandwich cutter sealer, fun DIY lunch accessories for kids, easy to clean and store.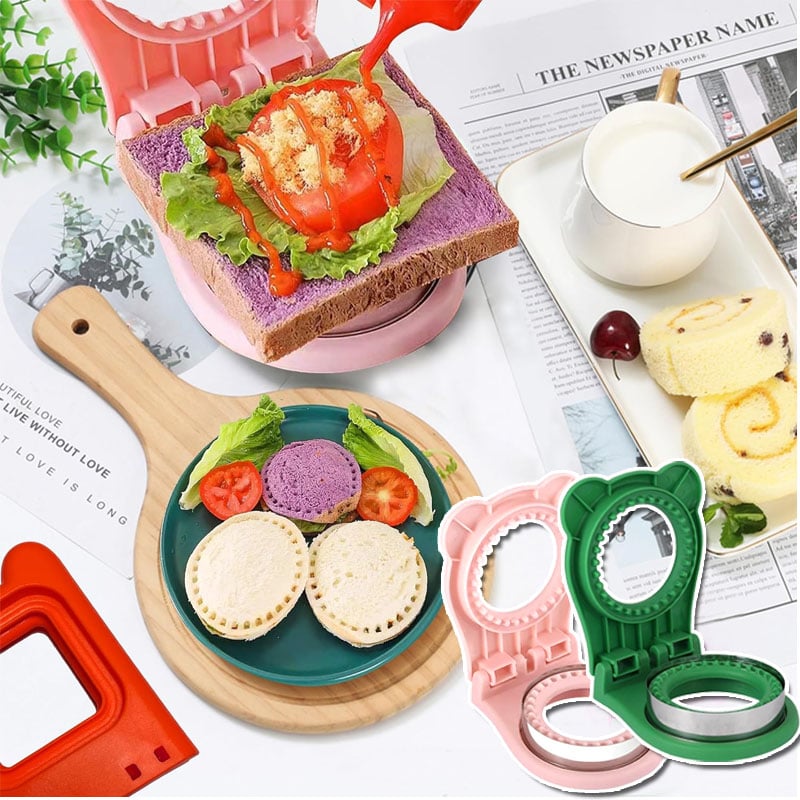 Tips: Kids Sandwich Cutter Shapes Set: dishwasher safe, hand wash better. It is recommended to dry after use and pay attention to drying.
PACKAGE INCLUDE:
1* Sandwich Molds Cutter and Sealer