A must-have fire emergency tool that you won't regret getting!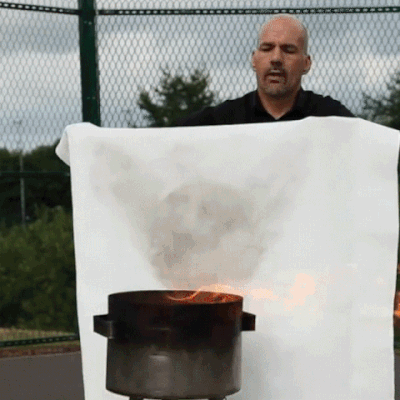 Highly Recommended by Department of Fire and Emergency Services!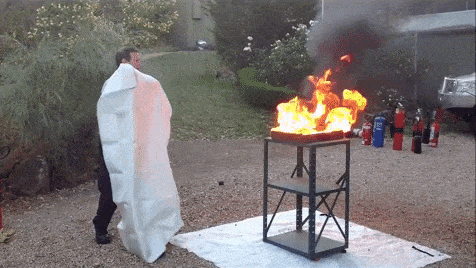 Accidents can happen anytime and you cannot go wrong with investing in your family and loved one's safety.
This UnburningCloth is a very smart choice with its quality and compact packaging. It can stop liquid or grease fire immediately by cutting off oxygen supply to the fire.
This Fire Blanket is made from 100% quality flame retardant material. Composed of two layers of woven fiberglass fabric and an inner layer of fire retardant film.
It also meet EN-1869: 1997 standard for cooking fire suppression. It can isolate high temperatures up to 1076℉ or 580℃.
Take extra safety precautions when going camping and always have one in your kitchen and near the fireplace!
Helps put out fires quickly and safely!
Check out the amazing benefits of the revolutionary UnburningCloth!
Features:
FIBERGLASS CLOTH - The UnburningCloth can extinguishes fire by suffocating it, so it extinguishes both liquid and grease fire.
WIDELY USE - Emergency fire blanket ideal for the kitchen, fireplace, grill, car, camping and so on.
SAFETY - Stops stove-top fires fast and is easy to use, safe, clean, and non-toxic.
MESS-FREE - No training needed, even kids and elderly can use it.
FIRE PROTECTION - Wrap around your body as a heat shield.
REUSABLE - Can be cleaned or washed & reused.
COST-WISE - Cheaper than a fire extinguisher & no maintenance fees.
Instructions: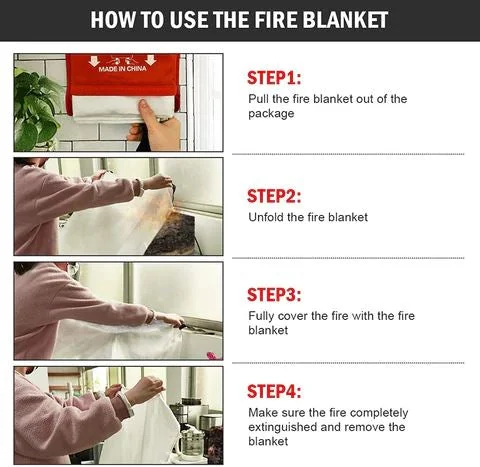 Product Features:
• Package includes: 1 x UnburningCloth
• Material: Fiberglass cloth
• Size: 40" x 40" / 1 m x1 m
• Color: white