Size chart
| | | | |
| --- | --- | --- | --- |
| Size | Shoulder | Chest | Sleeve length |
| S | 46 | 108 | 59 |
| M | 47 | 112 | 59.5 |
| L | 48 | 116 | 60 |
| XL | 49 | 120 | 60.5 |
| 2XL | 50 | 124 | 61 |
| 3XL | 51 | 128 | 61.5 |
| 4XL | 52 | 132 | 62 |
| 5XL | 53 | 136 | 62.5 |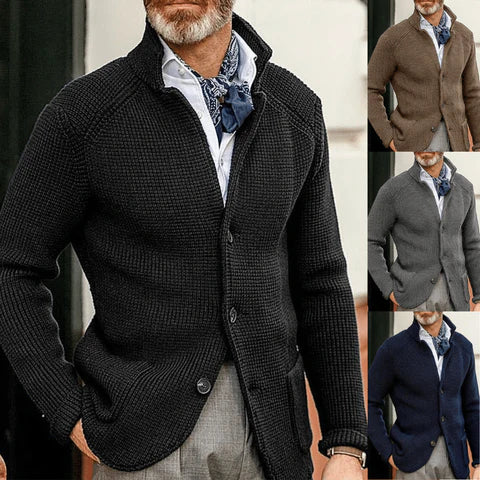 Ready with the same standard sweaters? 
If you want to look neat for the office. you often don't have so many options. You choose a simple sweater without a print. or a shirt. Many more flavors are often not there. With the Luca Cardigan ™️ give your outfit a boost without having to renew your entire wardrobe. The Cardigan can easily be worn on the sweater or blouse you normally wear. which has several advantages:
The first impression of someone is almost always the appearance
How you look is important to many people
Looking well-groomed doesn't just say something about clothing style make about you as a person
With the Luca Cardigan you immediately radiate that you think it is important to look well-groomed. This is an advantage for both work and leisure.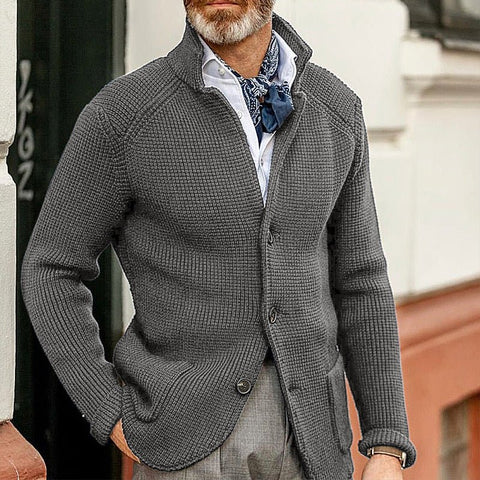 Hand-knitted for added comfort
If you do wear a suit. you know that a jacket traditionally has a certain fit. However elegant the jacket of a costume can be. it is often not very comfortable. However. due to the rise of casual dress codes. it is no longer necessary for many employers or offices to fully dress up. That's why we specifically designed the Luca Cardigan with a fabric that is comfortable. but still looks chic. Because of the way of knitting (three-dimensional). the fabric gives a little bit. and over time the jacket really adapts to the shape of your body. Maximum comfort!
Update: Due to the high demand for this product. we expect it to sell out quickly. When stock runs out. it may take 2 to 4 weeks before we have them back in stock.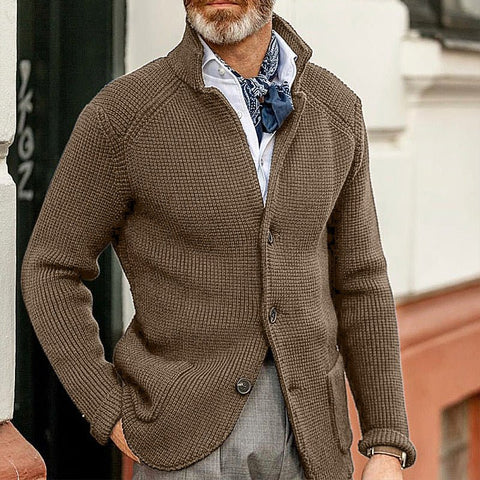 Specifications:
The Luca Cardigan is made of a mix of cotton and polyester.