Say goodbye to foot pain!
GET THE UTMOST SATISFACTION FROM THE VERSATILE SHOES
SOFT CUSHIONING | BREATHABLE & WIDE TOE BOX | LIGHTWEIGHT
*This exclusive price is only available for a limited time*
Does walking feel uncomfortable and painful?
The Onecomfy Shoe is what you need:
The last moccasins of the summer, which are both cute and good for the feet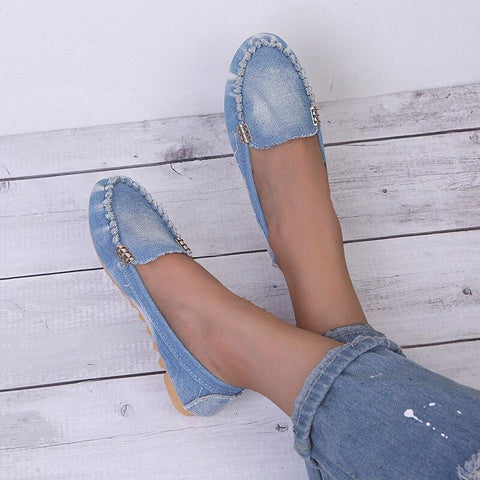 These orthopedic loafers are made of a special material that is extremely breathable, which is why these cute shoes are probably the most comfortable shoes you've ever worn.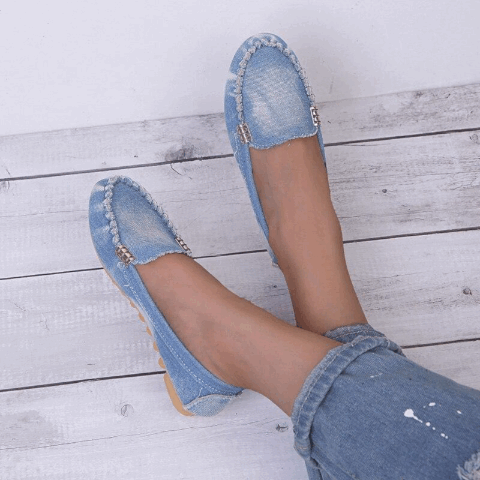 Advantage:
No more sore feet, even after a long day

 - Celeste™ are specially designed orthopedic loafers. This means that you will never have painful feet again and that you will enjoy every day with healthy feet.
Stylish and smart

 - The shoes are comfortable and orthopedic, but also extremely stylish with a summer twist. That way, you look as good as you feel.
Lasts for several seasons

 - Thanks to high-quality materials, they don't wear out quickly, and you save hundreds of kroner that you can better spend elsewhere!

For every occasion

 - Whether you have a business meeting or just going to town, Celeste ™ always fits. One shoe for every occasion, - It saves time!

What makes Onecomfy different?

Corrective Arch Design - The sole gradually mends the structure of your feet to straighten your hips and deal with muscle imbalance. Therefore, you can go through life in top physical shape.

Distributing Pressure Evenly - The full-length orthopedic insert delivers the ideal balance of strength and padding to promote comfort, minimize fatigue, and improve stride efficiency.

Eliminating Arch Tension - This flexible orthopedic sole withstands the stress imposed to provide cushioning for fulfilling comfort.

Optimal Toe Design - The spacious round toe reduces the impact on the front part, soothing vulnerable foot conditions.

Onecomfy Premium Tech System

Our ergonomic cushioning sole reduces any impact that occurs after taking a step.

Every step is comfortable and smooth!

 

Your feet will be comfortable with Onecomfy

Our products aim to improve the quality and fullness of life by restoring the foundation of your feet with quality footcare products developed from a thorough understanding of foot anatomy & shoe construction.

 

 Biomechanical Orthotic Insole

All orthopedic shoes come with anatomical orthotic insoles that offer the best solution for sensitive feet:

- Help relieve heel and foot pain

- Reduce pressure on the bottom of the foot

- Provide excellent support for flat feet

- Help alleviate Corns and Calluses

- Making every step soothing with comfort

Size Guide

100% 

Satisfaction Guaranteed

We want you to be completely satisfied with every purchase you make. If you're not happy with a product you've ordered, we'll exchange, replace or refund it within 14 days of purchase. Send us an email and we'll take care of you.

Click

 ADD TO CART

 To Order Yours Now!

OUR CUSTOMERS LOVE THIS PRODUCT

Karen Hanadel:"I have a pair of the turquoise Casual Shoes. These are comfortable and I get so many compliments on them and how pretty they are."

Sharon Galliher:"These are super cute!!!"

Cheryl Taylor-Walker:"I love this. It looks like my style"

Barbara Hughes:"You immediately popped in to my mind.. I love them too!"

Patsy Powell:"I have 2 pairs of these love them so warm and keep your feet dry"