💖Show your friends you are thinking of them this holiday season with these super cute ornaments!These are the perfect gift for friends that live near or far.This gorgeous ornament makes a great addition to your Christmas tree or gift for your loved one.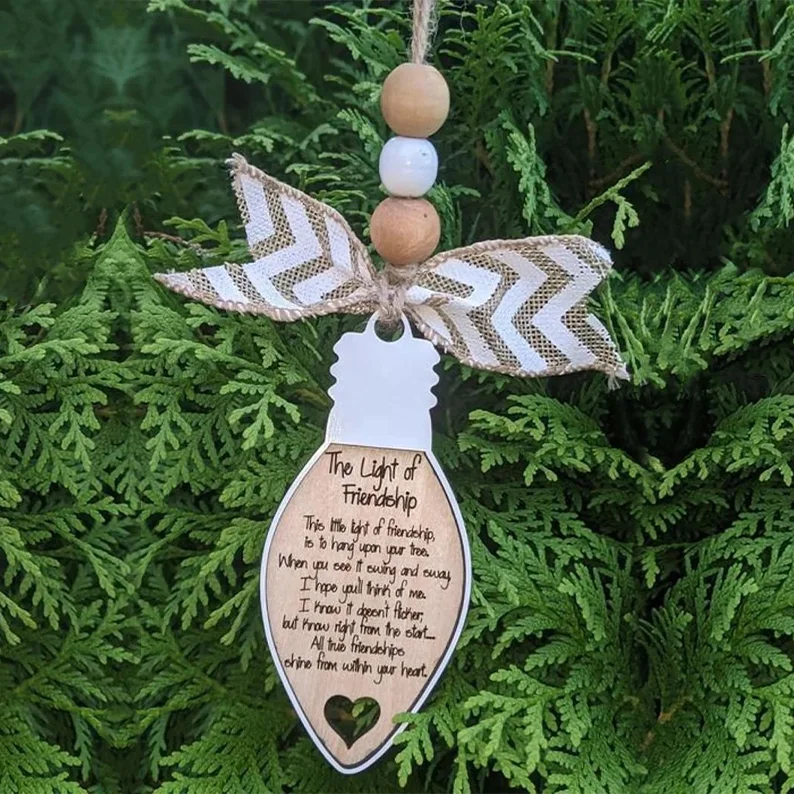 Ornament says:
🎁This little light of friendship, is to hang upon your tree. When you see it swing and sway I hope you'll think of me. I know you'll think of me. I know it doesn't flicker, but know right from the start....All true friendships shine from within your heart.✨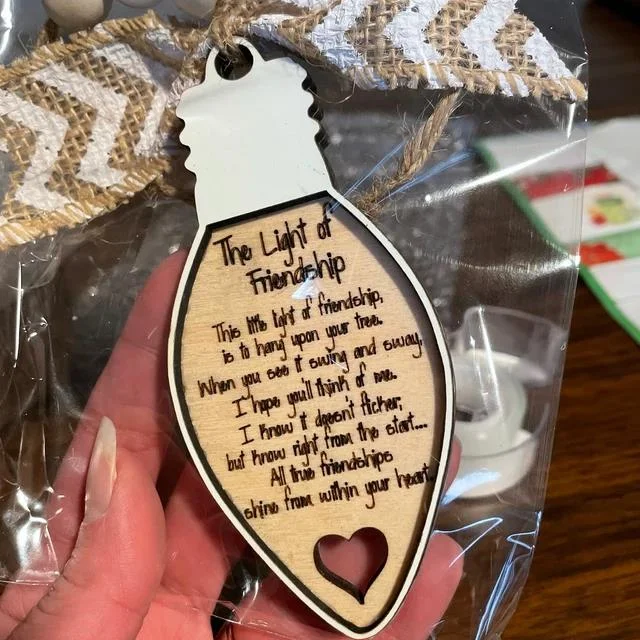 ✨"You don't always see them but you know they are there. I think that pretty much says it all for your best friend!"This ornament is the perfect gift to give friends.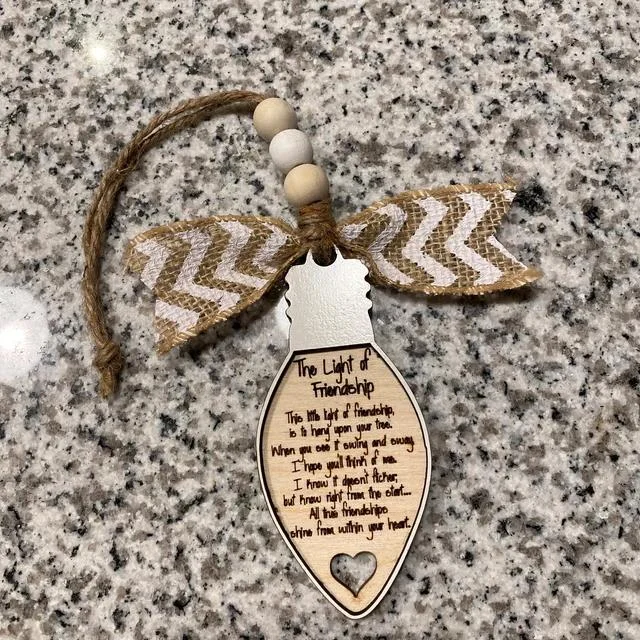 🎁SPECIFICATION
🎁PACKAGE INCLUDES
1 × The Light of Friendship